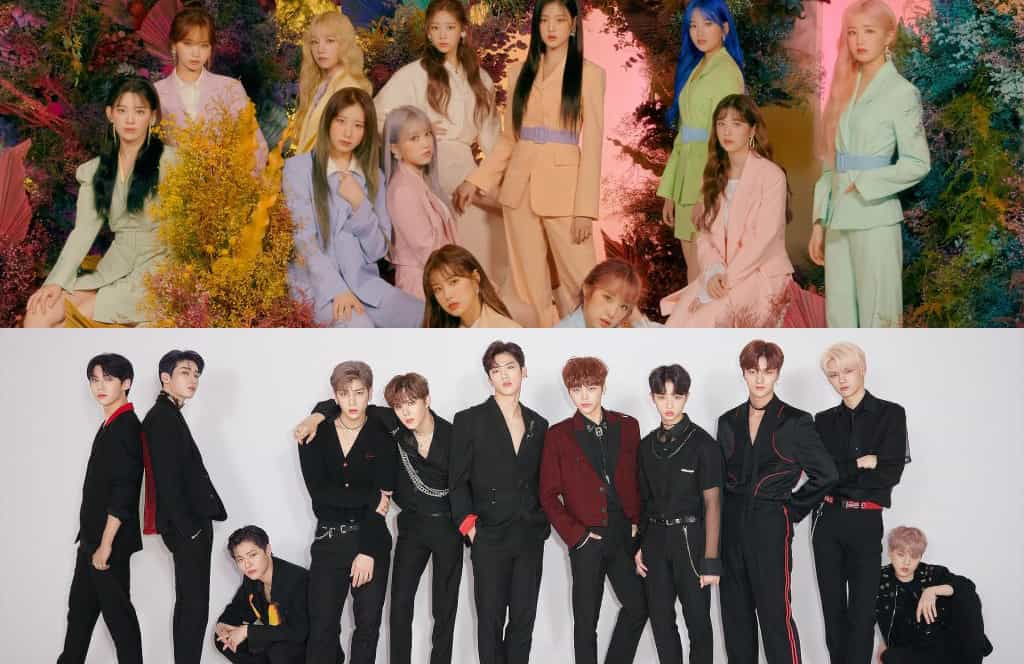 Mnet's vote-rigging mess is all over the news nowadays, with the reports of admission of its producers (PD) being involved in rigging the votes for its last two seasons of their Produce franchise (Produce 48 and Produce X 101) being published, there are innocent victims taking the beat and toll of what they shouldn't be suffering from in the first place.
Case on point, are the groups born from the Produce series, namely IZ*ONE and X1.
First, the girls of IZ*ONE
The girls of IZ*ONE, while they might have enjoyed the success on their first year of debut, are now embroiled into a crisis of having their scheduled comeback being delayed (or scrapped), and filmed shows being edited out from, as it is the show's way of saving themselves from further controversies that might result from airing a segment where a 'controversial group' is involved.
When the news of Mnet's PD admitting to vote-rigging allegations broke out, netizens are starting to get divided about supporting the Produce 48-born girl group due to the possibility of the final line-up being rigged, enabling some supposedly low-ranking members to grab the opportunity of a lifetime that many are dying for ━ debuting.
And while the fandom support for IZ*ONE showered every single day since then, programs in Korea are cancelling IZ*ONE's scheduled appearances, and even editing out IZ*ONE members from segments that they have filmed with. Ultimately, that led to their comeback showcase, and finally the comeback for their first full album 'BLOOM*IZ' being delayed indefinitely due to the heat that the issue had generated. And if it gets worse than the current situation, we could expect even more serious damage to their reputation as a promising project girl group.
But with that said, I strongly believe that IZ*ONE shouldn't be deserving all of these craps, as they only have a very limited time as a group since debut (2.5 years, they're already halfway of that now), so before we regret by the time that they have disbanded already, I think we should just let them be and support them since they are 'innocent', after all.
Next, the boys of X1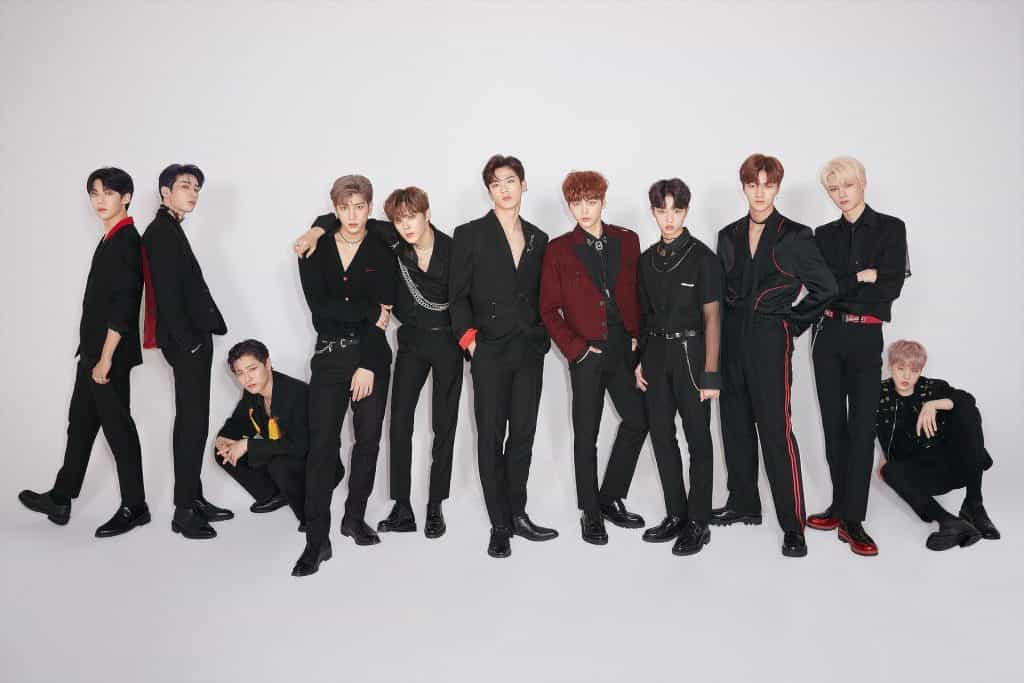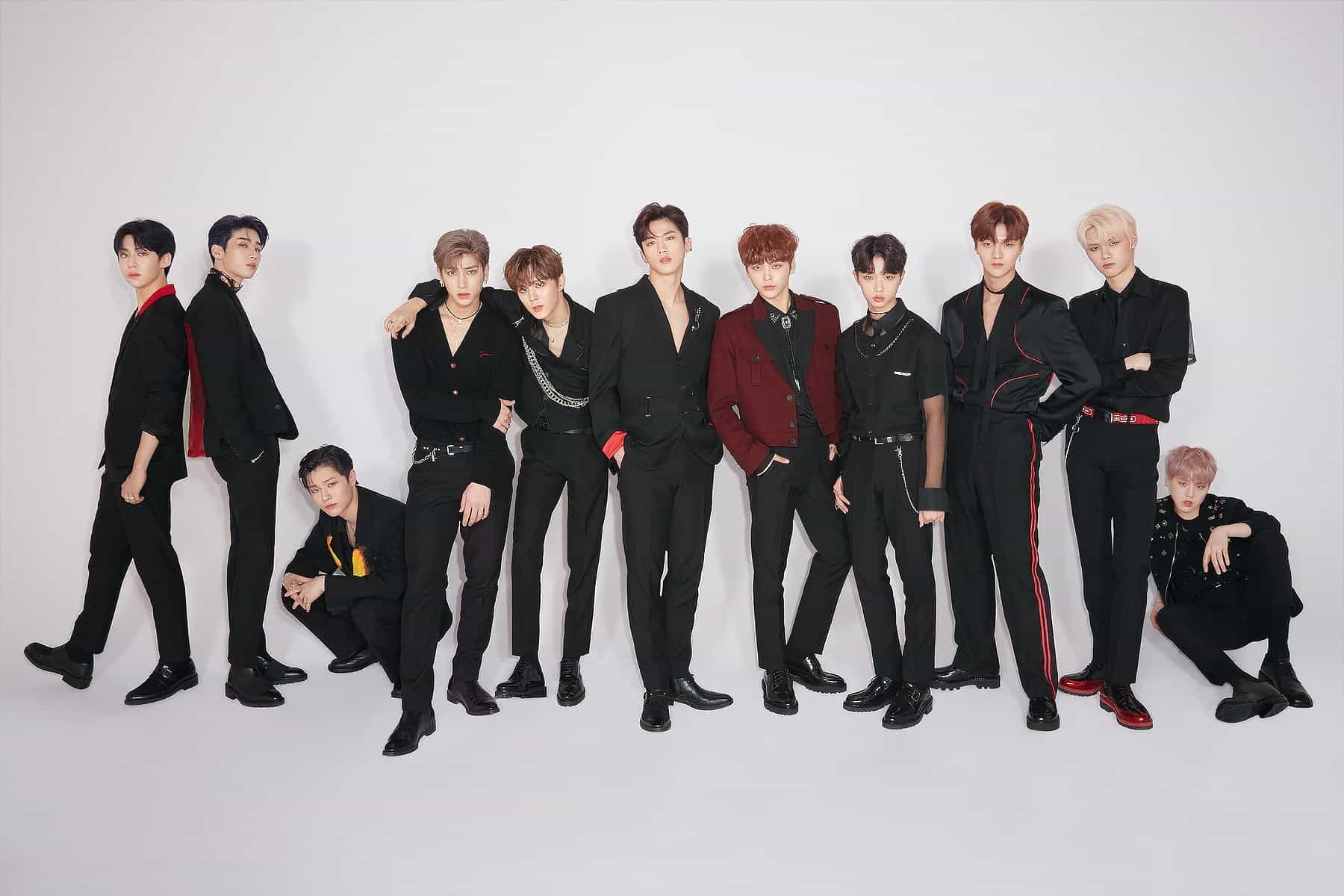 The boys of X1, which were a product of the show PRODUCE X 101, are already experiencing harsh controversies even since their debut. Companies had to keep distance from them as models for CFs, and in some cases, dropping them out of the deals due to being controversial as a group. Their inability to promote further has got worse since the recent news broke out.
I mean all of them just wanted to perform altogether without being labeled as 'not the right member lineup' right? They just don't know what to do and what's going on, so they remained silent after their debut promotions.
Shows are also keeping distance on them, with some extremely not inviting them to guest since the cases against vote-rigging isn't really solved yet, and all other shows that have filmed with them also scrapped their parts on the episodes.
They might have 5 years on their sleeves as a project boy group, however, that doesn't change the fact that these boys just want to work out their asses as K-Pop idols (when some of them already are prior to debuting).
Should we even trust audition programs on TV then?
We don't know anymore. Audition programs before tend to be real, honest and subjective about hopeful's choices and decisions, as well as movements and such that would bring them to the top. But now, perhaps every spot can be pre-occupied with 'paid' money. We might be disillusioned by what they wanted us to see, and curate the shows very well in order to deceive their audiences.
Maybe it was the companies that bribed the Mnet PDs to manipulate the votes unsuspectingly, or without these members knowing the fact. Again, we don't know.
But, blame it on the company, not on the idols who are already suffering despite being innocent and just being hopefuls.
Ultimately, calls for disbandment of the two groups has now begun. As Mnet and the group's labels are now discussing the group's inability to promote further, their future as a group is now uncertain. Literally saying, the members of IZ*ONE and X1 are now walking in eggshells as all of their future activities are halted indefinitely to prevent further damage.
Whatever they do (CJ ENM) about IZ*ONE and X1 after this, will result to a damage that's surely irreparable for the fans and for the K-Pop community as a whole. -HallyuLife.com

THIS SPACE INTENTIONALLY LEFT BLANK.