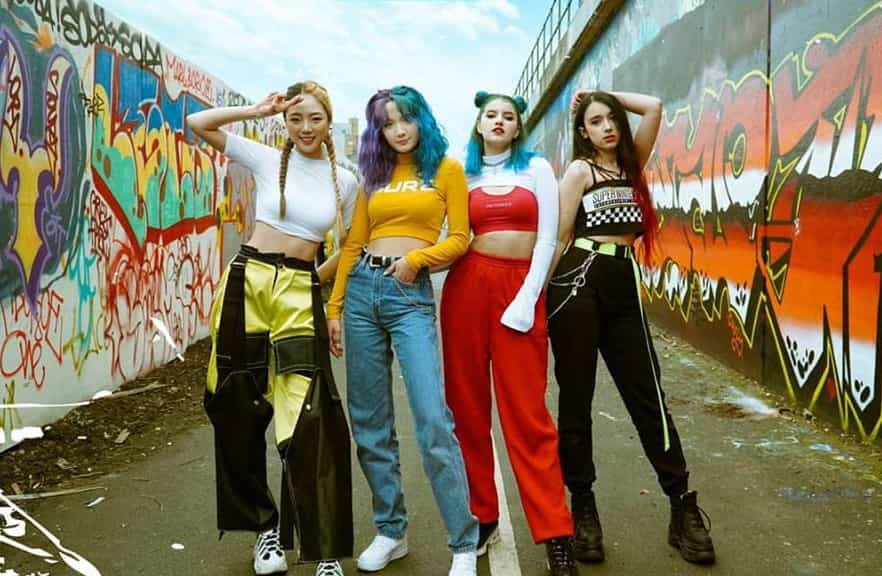 Editors' Note: This piece contains opinions of the author and doesn't reflect the opinion of the whole HallyuLife team.
First published on 2020.05.06 – 17:35 KST | Article Updated on 2020.05.30 with statements from KAACHI's producer
---
Remember when Simon Cowell said a thing about UK-pop in 2019? Perhaps, the group KAACHI is what he's talking about.
But before we dive into this topic, let's first discuss who is KAACHI.
KAACHI, who debuted in April 15th under FrontRow Records with the song 'Your Turn', is what UK calls the 'first-ever European/British K-pop girl group'. Composed of Coco, Nicole, Dani and Chunseo, all of which were recruited while participating in a dance cover competition in London on October 2019, after which, the group reportedly received training from Korea's 1 MILLION DANCE STUDIO. KAACHI is also multinational, composed of people from Britain, Spain and Korea.
According to the group, KAACHI seeks to bring together the best of K-pop with the addition of a British touch to reach audiences around the world, specifically the European and American market.
The group name 'KAACHI', according to Essex Magazine, has originated from the Korean word for 'Togetherness, Value and Unity', which symbolizes the group being brought together for a common purpose of creating 'K-Pop Music' while fusing different countries and cultures into one unique group.
After their controversial debut, KAACHI was met with tons of negative feedback, mainly from the K-pop community, leading to their label to threat 'legal actions' against malicious commenters and false rumor spreaders, even making the comments and ratings for their debut song turned off or hidden.
And you're here perhaps asking why. Here's the problem with KAACHI.
---
The lack of training is evident
K-pop groups were notoriously known for being trained for so long that sometimes their childhood has revolved on it. Jihyo of TWICE, for example, has trained for more than 10 years before finally making her debut with TWICE in 2015. Others were in training for like 3-5 years at a minimum. K-pop artists were also trained not only on dancing and singing rigorously but also on other things such as how to act on stage, camera antics, stability when singing and dancing and more.
For KAACHI? They were just scouted on October 2019 in a dance cover competition and was trained on a renowned dance company then. No word if they were trained vocally. The lack of training on both dancing and singing is already evident on their 'Your Turn' music video.
The date from the start of their training to their debut is very short.
K-pop groups are known mostly for their heavily synchronized and practiced choreographies and stable vocal performances. KAACHI seems to be lacking of those.
Just the thought of KAACHI being compared to K-pop acts who dedicated at least half of their lives on curating their craft, is seemingly unacceptable to K-pop fans already, and is seemed as an act of disrespect instead.
---
Doesn't sound and look like K-pop at all
K-pop songs are mainly known for their dance-able attributes and catchy tunes, at most, but not all of it. However, KAACHI's debut song, in my humblest opinion, doesn't sound and look like K-pop at all.
Including mere Korean language in a lyrics doesn't make it K-pop, and even including a Korean member as well, doesn't automatically make you K-pop, okay?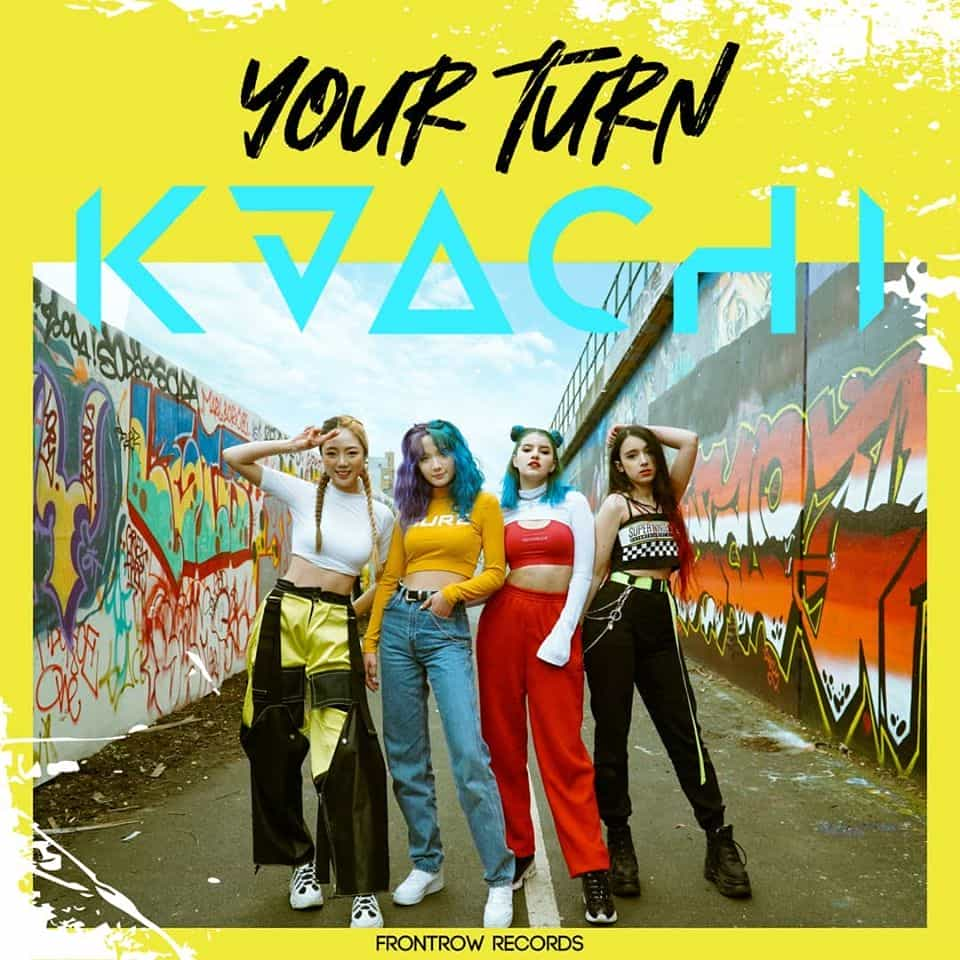 Their track 'Your Turn' was even worked on and mixed by Jamie Snell, who apparently mixed BLACKPINK and Dua Lipa's collab. Essex Magazine also said that KAACHI's members also had huge input in the musical process and creative direction of the group, with each member offering their special talents and ideas to make the music personal to them.
Their music video, on the other hand, seemed lamely shot and low-budget, compared to K-pop's usual high-budget antics and creative spins, which makes the music video more aesthetically-pleasing and attractive to watch. It's not just about the group members visuals explicitly pointed out, it's also about the lavishness and the quality K-pop has.
With all due respect to KAACHI, if you're going to aspire to brand yourself as a K-pop group, please know the antics of K-pop first, and try to stay within it for now. People may not be open-minded about the concept of foreign acts in a foreign country marketing themselves as K-pop, but who knows? – if you did well in the future, you'll might be accepted by K-pop fans, too.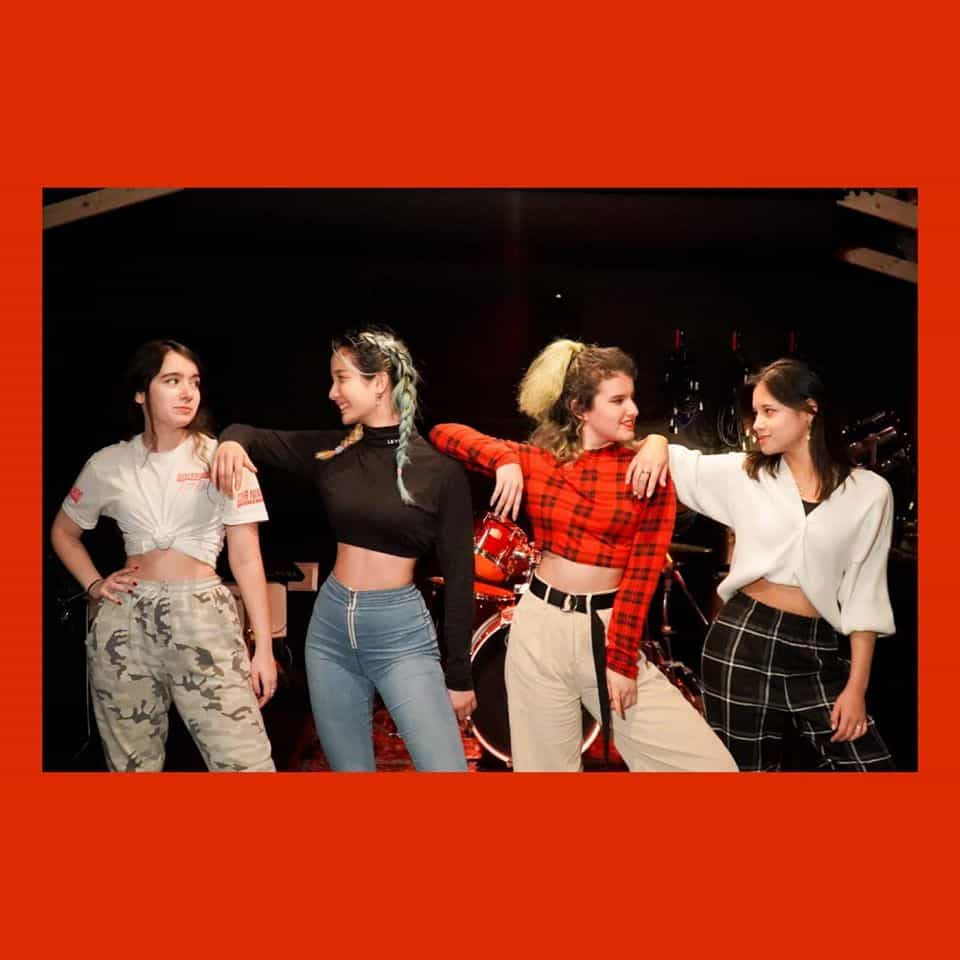 Foreign members nowadays are welcomed in K-pop, but only if you got to be trained from one of Korea's reputable entertainment agencies, as people tend to trust them to do better than those who are less notable. See the rise of Japanese, Chinese and Thailander acts in K-pop, as well as other nationalities recently?
Where did they came from? Notable agencies, I guess.
---
Plagiarism?
Keen-eyed K-pop fans has accused KAACHI of plagiarizing concepts of some K-pop groups, even their song names. People are also saying it's obvious that the group is just copying others' hardwork and didn't left any stones unturned on copying some of top K-pop works.
KAACHI has been actively refuting out rumors on their social media accounts, saying that all of these, while seemingly substantial, are fake. In K-pop, you'll never see that being done, or rarely.
https://twitter.com/kaachiofficial/status/1257888407864238080?s=20
I and our team are actively trying to verify the rumors being accused to KAACHI, and while we haven't found anything yet with regards to the song names issue, which some K-pop fans report although there's nowhere from KAACHI to be found regarding that. Other receipts provided by K-pop fans, such as the concepts being used on their music video and choreographies are also unproven on this point.
There are a lot of unproven rumors at this point, but here, we are not accusing KAACHI as of this moment but I've mentioned here so that people are informed about the veracity of the accusations being thrown against the group.
We're trying to reach KAACHI in order for us to be clarified with these rumors. We'll update this article once we get a response.
[UPDATE] – KAACHI's producer Monica Lee reached out to HallyuLife a few hours after publication of this article, saying that they don't have any idea about the group's next song, nor don't have any tracklist released yet. They also said that they are continuously being bullied by K-pop community, especially BLACKPINK and BTS's fans.
The producer ended her statement to us saying (edited for clarification):
We welcome criticism on music but we can not accept bullying from false rumors. They [KAACHI] love K-pop like any other friends and love to make K-Pop music. Every new young artists deserve to create music regardless of nationality, appearance, training years. No one should get bullied from creating music whether it is pop or K-pop. To protect KAACHI members and [their] family we decide to make strong legal action for spreading false rumors.
We asked them for a further interview with some questions – they haven't responded to it yet as of writing.
---
K in K-pop still stands for 'Korean'
Finally, KAACHI's marketing is like this, as told by their director and producer Monica Lee,
K-pop is no longer a Korean music genre, but a global one. 
While I agree to the fact that K-pop nowadays is finally going global, trying to eliminate the fact that K-pop is Korean is where I don't agree. It is still, and should always remain Korean, since it is where it came from.
Despite the addition of foreign nationalities in K-pop groups, Koreans definitely know their game in the entertainment industry, and trying to create a new type of K-pop doesn't seemed like a good idea. You don't need to fix something that's not broken.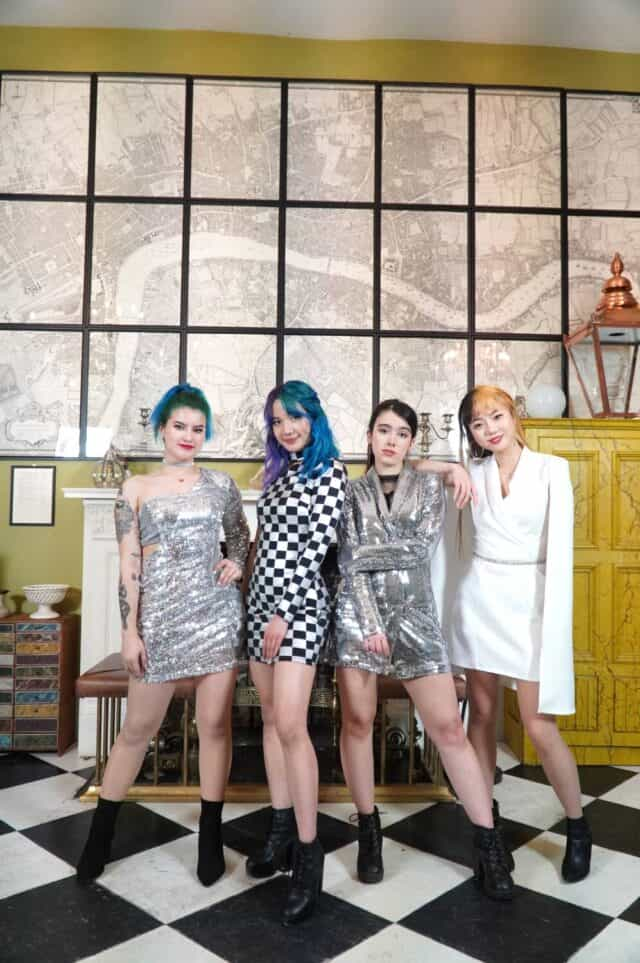 Perhaps with KAACHI, try to hone your craft further, so that you'll get accepted by K-pop fans, who are accustomed to K-pop's quality. -HallyuLife.com

THIS SPACE INTENTIONALLY LEFT BLANK.